"Hypnobirthing is the only thing I know that actually makes a difference to your experience of giving birth."
Katharine Graves. Founder of KG Hypnobirthing
All courses now live virtual format!
Covid19/ coronavirus
AIM? To provide the same quality hypnobirthing courses to expectant couples.
PROBLEM? Unable to offer group courses face to face at present due to covid19 restrictions.
SOLUTIONS? 1. Live virtual courses (zoom) for groups/ private couples with teaching pack posted out  2. The highly accredited standard pack KG online course 3. All course prices reduced to support economic challenges.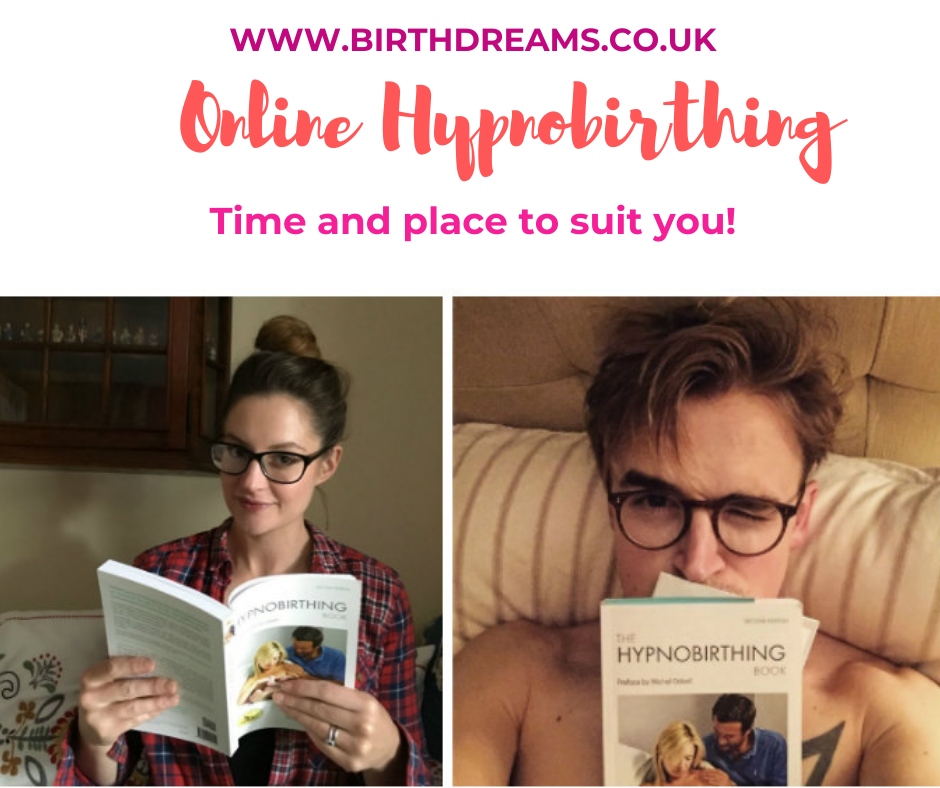 Fully accredited KG hypnobirthing ONLINE COURSE includes email and online support. Same content as face to face course, but preferable if you want a different date to suit you! Learn at your own pace!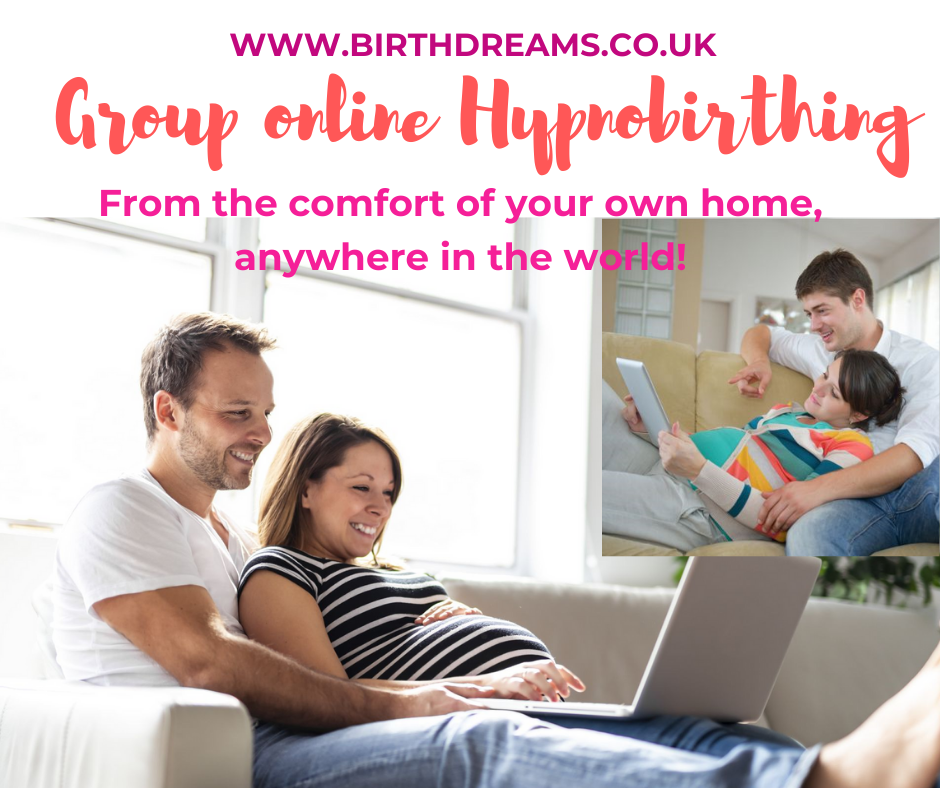 Book your space as normal and details of how to login will be sent over, plus MP3 relaxations, E-book, sent out all for you to enjoy all from the comfort of your own home.  Ah, bliss!
Monthly 2020 dates:
October 17th and 18th Limited spaces left! 
November 28th and 29th Limited spaces left!
2021 BOOK NOW! (Please note- no courses in Dec)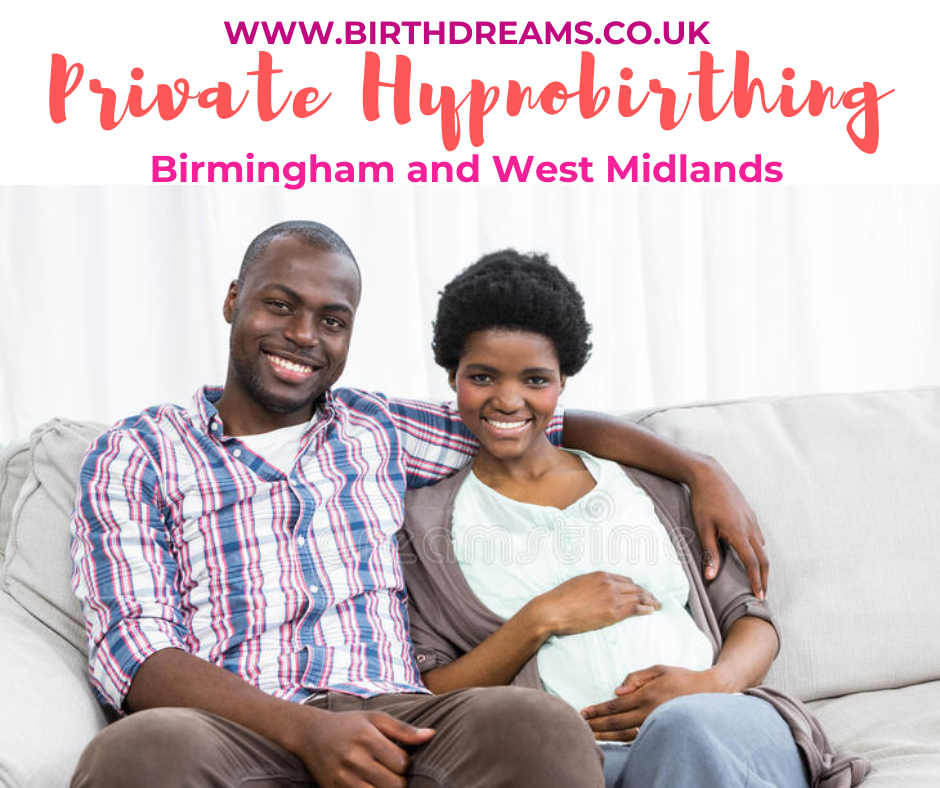 Private courses if you want the course to be tailored just for you- perfect if you have childcare issues, or simply want your qualified KG hypnobirthing teacher all for yourself! I have taught all over Birmingham and the Midlands. Mid- week/ Evenings/ Weekends available Available online anywhere in the world !
Essential skills 2 hours (private) £75, 4 hours (private) £125
Other popular mini sessions available- just ask! Breech, postdates, birth partners

How can hypnobirthing make a positive birth experience?
The Royal College of Midwives (RCM) Better Births campaign says "Relaxation is a key factor in promoting normal physiological labour and the wellbeing of mother and child. But in order to relax in labour, it is necessary to diminish pain and anxiety. Research shows that it is not the external environment but what could be described as the 'inner environment' that is the principal factor in whether a woman can relax in labour. If she is able to 'go within herself' this can more than compensate for a lack of external privacy and for unfamiliar surroundings." Read more here…
If you have any fear or anxiety in pregnancy, or any worries about birth, then a hypnobirthing course will be beneficial for you to work through those worries so your body can then work efficiently. It can help if you are having difficulty getting comfortable, sleeping in pregnancy, general pregnancy stress or if you are overwhelmed with negative birth stories and wondering if there is another way. (There is!) As a midwife I have seen couples who have learnt hypnobirthing enter their birth room filled with an amazing calmness and confidence, and it has helped me through my own births too!
This group Birmingham hypnobirthing course has been running for several years, and is in a friendly but professional format. Hypnosis for childbirth could be compared to athletes seeing sports psychologists, but it is also under the same umbrella as mindfulness, so if you have practised yoga or meditation then you can adapt those skills easily to your birth environment.  Get in touch with any questions.
The course successfully focuses on the 5 C's: staying in control, being calm and confident, communication and discussing choices with care providers. Read some of the testimonials to see how happy people are!


Hypnobirthing award winner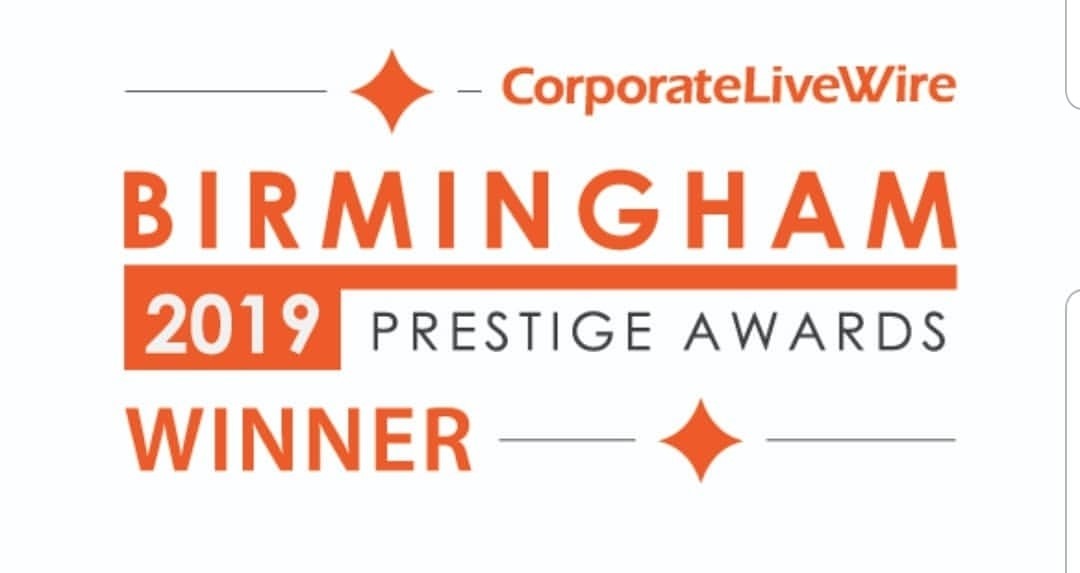 So proud to be the 2019 Birmingham Hypnobirthing teacher of the year following a nomination from a couple who attended my course!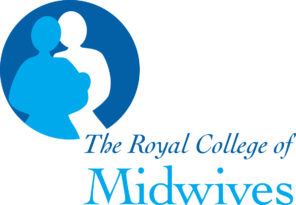 The KGH teacher training course is accredited by the Royal College of Midwives


@evelynscelia It was such a great film until the final few minutes, it didn't even make sense for them not to be together. Very disappointed.
Testimonials
"Very informative and enjoyable, you have been so helpful in preparing us for a calm birth, I can honestly say I am looking forward to it- thankyou!" (Solihull, 2017)
"Really loved this course and would recommend to anyone who is worried/ anxious or simply interested in wanting a more positive birth." (dad, Birmingham, 2017)
"Your course is amazing! Everyone should know about how wonderful hypnobirthing is and the additional midwifery knowledge you bring too!" (Edgbaston, 2018)
"Excellent, necessary, useful!" (Satraj, Moseley, 2018)
"Practical, enjoyable, empowering!" (James, Moseley, 2018)