Many women contact me because their baby is approaching "postdates" or they have been told they are "overdue". You may completely healthy, with a well baby, and your pregnancy is going smoothly, except now you have been told they will need an induction. This can make many women feel helpless and worried.
There are lots of things to consider- firstly, are your due dates accurate? Plus, consider the average length of gestation varies per person and per baby, even different countries have a different version of normal! What are the benefits and risks of an induction? What are the benefits and risks of waiting? Are there any alternatives? This is where my passion for birth choices really kicks in! Remember- You always have the right to more information and more time to make the best decision for you and your family.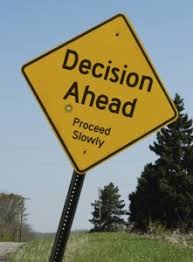 Sara Wickham examines what the research actually says about postdates induction (that is- induction for an arbituary date, not for any clinical reason). You can perhaps download her book via Kindle so you have a copy to hand for any appointments where you may be discussing induction. Here is a link to the book.
NICE guidelines state that you have the right to decline induction because of the known risks (such as increased likelihood of an instrumental delivery like ventouse, forceps, or caesarean) and instead opt for increased monitoring of yourself and your baby. This may include a routine antenatal check and a scan to assess the baby, your placenta and the fluid around the baby, until you go into labour yourself or perhaps you decide induction is the path you want to take (confidently and free from coercion.)
What is often distressing for women is in a time when they should be calm and relaxed, enjoying the last few days before baby arrives, focused on their imminent arrival, they are feeling as though their body is failing them and their birth preferences are slipping out of their control. There is nothing more of an oxytocin killer than a threatening time frame!
If you find yourself in this position and want to talk through your situation, plus want more ways to relax at this difficult time, consider a postdates hypnobirthing session. This is 120 minutes and tailored just for you. It will include understanding your options, positive affirmations, birth partner role, and of course some well deserved hypnobirthing relaxations, all for just £100. I am an advocate for ALL women and the choices they make, please contact me here to discuss a booking. This session can be available as face to face in the comfort of your own home, or via skype and email if that is easier.
Testimonials
"Very thorough and easy to understand, I am so grateful for your knowledge and support" (Kings Heath, Birmingham)
"I understand my choices so much more now, before it felt like I had any." (Edgbaston, Birmingham)