Occasionally I get an anxious message from a mum to be because she has been told her baby is breech (or even more rarely transverse or oblique). She may be having a healthy pregnancy with a well baby but this difference in position can dramatically alter a birth preference from a vaginal birth to a caesarean birth, perhaps even from a home birth or midwifery led unit to a consultant unit which is known to increase likelihood of interventions.
Many women feel overwhelmed when offered "controlled inductions", ECV's ("attempting to turn the baby") or pre labour caesareans due to the baby's position, at a time when they want to relax and enjoy their pregnancy, and oxytocin should be their priority. There are other options too- such as reflexology, acupressure points, and moxibustion. Remember- You always have the right to more information and more time to make the best decision for you and your family.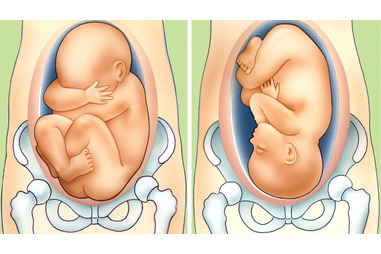 If you find yourself in this situation, then get in touch and we can discuss further your options. What are the benefits and risks of these interventions? What are the alternatives? What does your gut instinct tell you?
One option that has been proven to be successful in turning a baby (a success rate of 80%!) is the use of positive affirmations, visualisation (of baby in a head down "cephalic" position) and a hypnobirthing script to encourage baby to turn around. This is 120 minute session and tailored just for you in your own home. It will include understanding your options, positive affirmations, birth partner role, and of course some well deserved hypnobirthing relaxations, all for just £100.
There is the option of face to face sessions, or via skype and email. I am an advocate for all women and the choices they make, please contact me here to discuss booking.
Testimonials
"More information than expected and invaluable knowledge from your midwife experience at the hospital. All very helpful" (Moseley, Birmingham, 2016)
"Helped us to be more empowered and ready" (Kings Heath, Birmingham, 2017)
"Came away enlightened, feeling more confident about birth" (Sutton Coldfield, 2018)